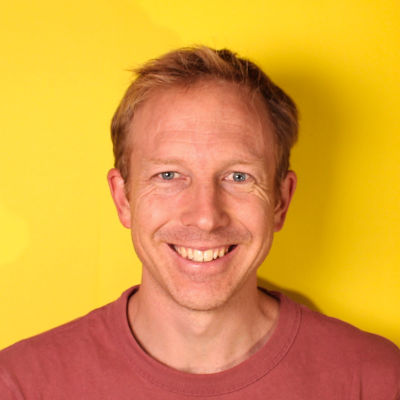 Hi, I'm Clifford Beddy, but you can call me Cliff. Let me tell you a little bit about myself. I like dogs, nuts, jogging, dancing at home, and being creative. I got married one year ago. I am from South Africa, but I have lived in many countries teaching English and on working holidays visas.
I started working as a stop motion animator about two years ago with a focus on making creative content for social media. I am self-taught and have learnt a lot since I first started. Now my work is much more professional. I have made videos for clients from around the world such as a producer in LA, a book writer in Malaysia, a light company in the USA, and many South African small businesses. I also had the opportunity to make a nationwide claymation TV advert with Vetro Media for Cotlands.
About my other job
Sometimes stop motion income is a bit unpredictable (especially in South Africa), so also have another creative job to help pay the bills. I film and edit creative wedding videos in Johannesburg, South Africa. If you need a videographer, check out my wedding video website.
Contact me for